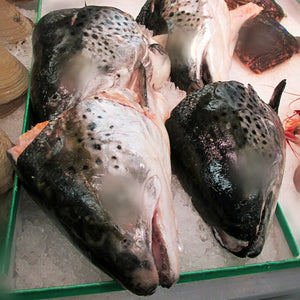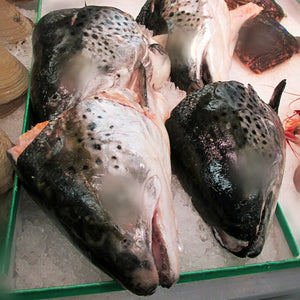 On Sale
三文魚大骨湯 Salmon Bone Broth
代餐 + 補充品
三文魚大骨湯含生物可利用的礦物質:碘,鈣,鎂,磷,矽和硫。 Furry Kitchen 的三文魚大骨湯包含多種明膠,其中明膠具有豐富的親水性,有助於滋養消化道並改善食物的消化率。尤其有益於犬類糖尿病,IBS和腸道相關健康問題的患者。 也對我們的貓科朋友有益。

三文魚在浮木火爐上烤,頭,油,下顎,眼窩,腮板和臉頰都充滿了嫩肉。 魚骨頭,大腦,軟骨和脂肪營養豐富,含有超高水平的維生素A,ω-3脂肪酸,鐵,鋅和鈣。

絕不不使用汞和其他毒素含量高的成分:沒有鯊魚,橘子魚,箭魚和金槍魚頭。 主要成分:
阿拉斯加三文魚, 海藻, 紅菜頭, 黃薑
65ml each shot
117cal
放在冰格可儲存兩個月
用加熱後3天內飲完, 期間需要放雪櫃, 飲的時候 必須要倒出來, 不要讓口水沾到湯中

整盒放到熱水中, 溶解便可以直接飲用。 如果希望更加熱一點,把它倒到碗中,再蒸熱也可
每10磅小狗1安一次,每星期二至三次
每6磅小貓一安一次,每星期二至三次
肝腎病減半,需要斷絕加工品和碳水化合物
 Meal replacement + Supplement
Rich in bioavailable minerals: iodine, calcium, magnesium, phosphorous, silicon and sulphur. Our Salmon Bone Broth contains gelatin, which among the myriad of benefits, helps nourish the digestive tract and improve the digestion of food through its hydrophilic properties. Especially Beneficial to patients with canine diabetes, IBS and gut related health issues, they are as well beneficial to our feline friends.

Salmon grilled whole over driftwood fires, the highlight are their heads, which oozed with sizzling fat and packed with extra-tender meat along the jawbones, eye sockets, the gill plates and the cheeks.

Fish bones, brains, cartilage and fat are nutritious, containing extra-high levels of vitamin A, omega-3 fatty acids, iron, zinc and calcium.

Ingredients with high levels of mercury and other toxins are not used: No shark, orange roughy, swordfish and tuna heads.
Main Ingredients:
Alaska Salmon, Spirualina, Beetroot, turmeric 
They are in Optimal condition in the freezer for 2 months
Once reheated, please finish it within 3 days.
If you are going to finish it in a few times please make sure you separate the broth in another container to avoid contamination.